With a wedding nearing in 9 months, I've been trying to spread out the time before I need to purchase a new camera. So, I've been doing some research as to how to improve the quality of my indoor photography using my current camera.
Today Matt and his dad were building a TV stand in the garage. What a better opportunity but to test some of my newly learned skills on him while inside the garage? Here are some fun shots of him working, while I was shooting in RAW for the first time.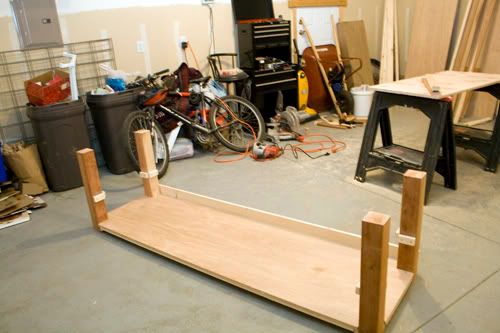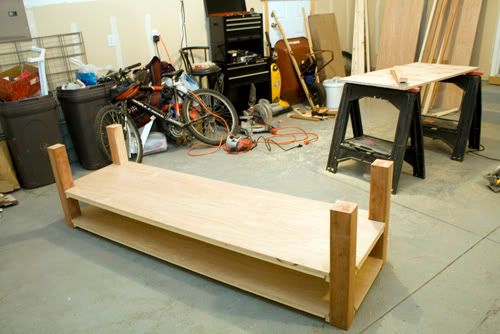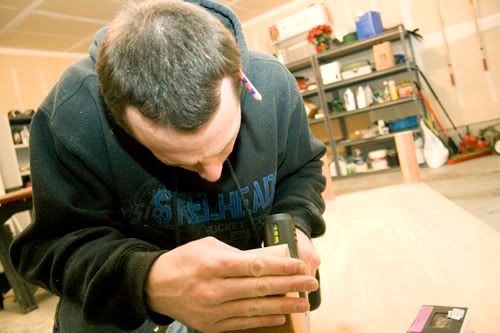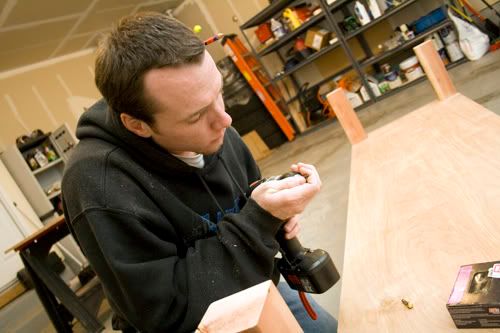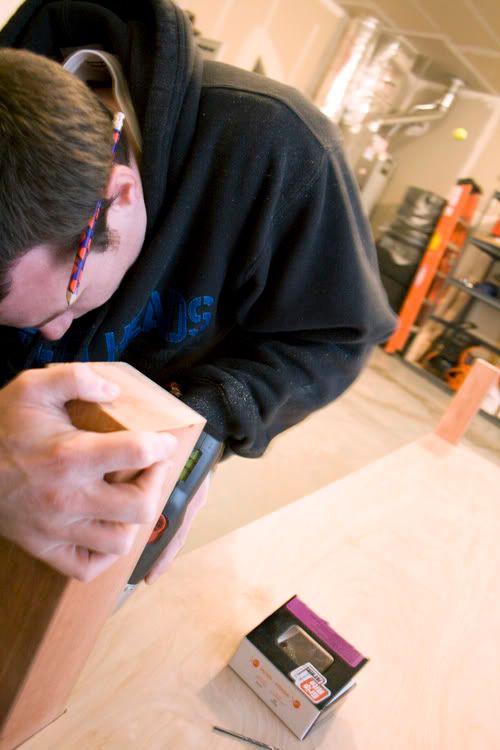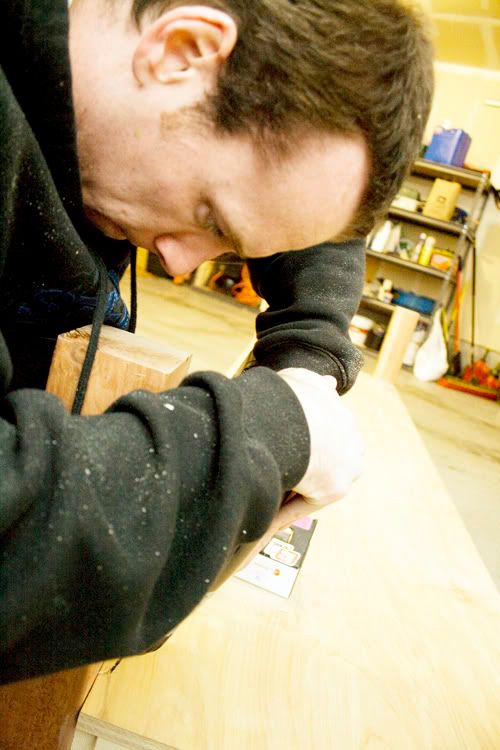 And the moment you have all been waiting for... the final product!
TAAADAAA