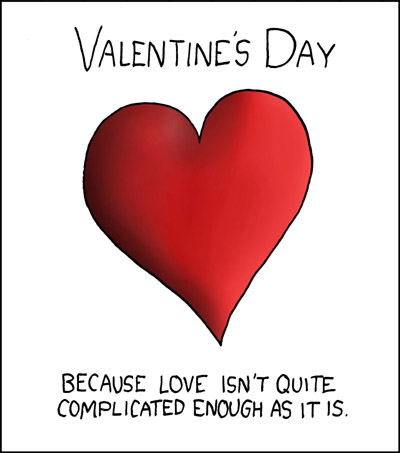 Image source: http://xkcd.com
So my husband and I don't celebrate Valentine's Day. Why? Because that also falls on my birthday and that's annoying.
Okay so the real reason is that I've always thought that Valentine's Day is a commercial holiday (however, my view could slightly be skewed because it is my birthday) and if we decide to do anything , it is something that is hand-made.
The other day I found these on one of my favorites DIY blogs, How About Orange.
I'm a fan of hand-making fun cards and gifts where possible. These two cards are a fun and cheap way of celebrating V-Day without spending a lot of cash. It's also a way to put your own little touch into it.